Shelby County: Faith and The Addicted Brain Community Empowerment Conference
10may9:00 am1:00 pmShelby County: Faith and The Addicted Brain Community Empowerment Conference9:00 am - 1:00 pm 499 University St, Memphis, TN 38152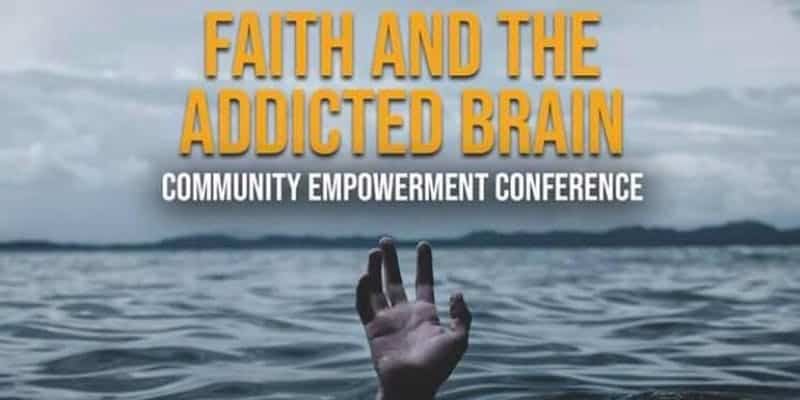 Event Details

People recover from addictions every day. Families are rebuilt. Lives are restored. But recovery rarely happens in a vacuum. It takes a community willing to stand beside the person, to support them, and to help lead them out of the darkness.

Together, we are building a recovery network comprised of compassionate and concerned citizens who are reaching out to those struggling with addictions and mental health issues and connecting them to vital services in the community. Your congregation can join this effort. 

Attendees will…
Learn about "The Addicted Brain and Cognitive Impairment"

Learn about the disease of addiction and understand what recovery is and how both affect the community and how it may be affecting members of your congregation.

Have the opportunity apply as a Certified Recovery Church OR Faith-Based Organization in the State of Tennessee.

Learn about Recovery Court in your area and how congregations can support their effort
Meet Faith Based Recovery Support and Treatment Programs from around the state


Learn about Substance Abuse Prevention Coalitions and their work in the communities in Tennessee and how congregations can support coalition's efforts to prevent substance abuse and what strategies address the impact on the region.
JOIN US ON May 10th, 2018 -9:00am to 1:00pm at The University of Memphis: University Center Ballroom
499 University St, Memphis, TN 38152
Register here:
https://www.eventbrite.com/e/shelby-county-faith-and-the-addicted-brain-community-empowerment-conference-tickets-44688616856
For FAQ–

What if my church/organization/group leadership doesn't have time to attend? What if our church/ organization/group is small?
They can send an ambassador. Anyone in your organization can have the knowledge and start the conversation. It could be YOU. All you need is an interest in learning more. This does not have to take up a lot of time. This training will give people additional tools to help provide that support and comfort for people who are hurting. 
Is this only for churches?
No, we are reaching out to clergy, churches,faith based organizations,familes, volunteers, and leaders, regardless of their belief system, or denomination. If you feel you can gain something helpful from this you are welcome to attend.
For more information contact:
Pastor Dianne Young -Program Manager: Emotional Fitness Centers of Tennessee Ph:901-370-4673(HOPE) email:
Jesse Johnson– No Whispers Program Director-Christ United Methodist Church Ph: 901-261-2113 email:
Jack Wyatt -Director: Memphis Anti Drug Coalition Ph: 901-417- 1982 email:
Lincoln Coffman -Project Lifeline Recovery Coordinator Region 7 Ph: (901)289-9706
Monty Burks Director of Faith-Based Initiatives, Tennessee Department of Mental Health and Substance Abuse Services Ph: 615-770-1783 email: 
This project is funded by the Tennessee Department of Mental Health and Substance Abuse Services.
more
Time

(Thursday) 9:00 am - 1:00 pm
Location

University of Memphis: University Center Ballroom

499 University St, Memphis, TN 38152